Online Preparing for Your Second Baby Class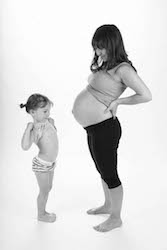 Designed for the extremely busy expectant parents who have "been there & done that!"
The Best Birth online Preparing for Your Second Baby Class provides an overview of how this labor and delivery are different from the first time around, as well as how to make it to the hospital and NOT to deliver your baby in the car!
Also included are essentials for preparing Baby #1 for before and after Baby #2 arrives.
Second Baby Preparation: $79 (60 minutes)*
Second Baby Prep:
Labor Tips, Specific to Baby #2
Essential Sibling Preparation
New Family of 4 — Overview of the Dramatic Changes
The 4 S's – Safety, Sanity, Sleep, Sex
Preview of Second Baby Video
Second Baby Prep & Both CPRS: $139 (180 minutes)*
This online bundle includes everything you need: Second Baby Preparation, Infant CPR, and Child CPR.
Second Baby Prep:
Labor Tips, Specific to Baby #2
Essential Sibling Preparation
New Family of 4 — Overview of the Dramatic Changes
The 4 S's – Safety, Sanity, Sleep, Sex
Infant CPR (0-1):
Hands-On CPR Practice
Airway Obstruction Response
Essential Safety Information for infants 0-1 years old
Child CPR (1-8):
Hands-On CPR Practice
Airway Obstruction Response